Follow @dbarclaymoore on Twitter, Instagram, Facebook and other social media.





My novel, The Stars Beneath Our Feet, is The Coretta Scott King / John Steptoe 2018 Award winner. My debut book is on sale now at bookstores everywhere and is available to order here. It tells the story of a boy trying to steer a safe path through Harlem in the wake of his brother's death. Read an Entertainment Weekly excerpt here.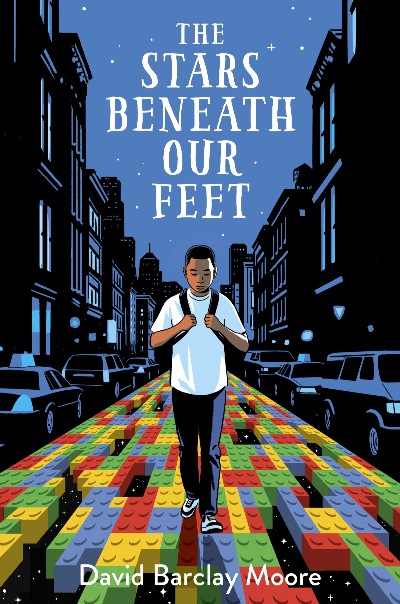 Newbery Honor and National Book Award–winning author Jacqueline Woodson describes the novel as, "a fast and furious read in which we meet some amazing people, people that stay with us."

"The Stars Beneath Our Feet is the book I've been waiting for," says Matt de la Peña, Newbery Award-winning author of Last Stop on Market Street. "So much heart here. And so much talent."

"Magnificent!"
—Shelf Awareness

"The Stars Beneath Our Feet is about the weight of the world on the back of a child, and the creative tools necessary to alleviate that pressure. I found myself rooting for Lolly, and you will too." —Jason Reynolds, Coretta Scott King Honor Winner for As Brave As You

"A debut that serves as a powerful instructive for writing from and reading the intersections—125th Street-size intersections for all readers to enjoy." —Kirkus Reviews, starred review

"Moore delivers a realistic and at times brutal portrait of life for young people of color who are living on the edge of poverty. At the same time, Moore infuses the story with hope and aspiration." —Publishers Weekly, starred review

"Readers will marvel at the grandeur of what Lolly and Rose [the protagonists] are able to build and learn together and will find comfort in the intimacy of Lolly's introspective narration." —Bulletin of the Center for Children's Books, starred review

"A slice-of-life narrative with an authentic adolescent voice and strong adult supports, all of whom are true to their urban world." —VOYA (The Voice of Youth Advocates) journal, starred review

Cover by R. Kikuo Johnson.


CLICK HERE TO BOOK A FILM SCREENING EVENT.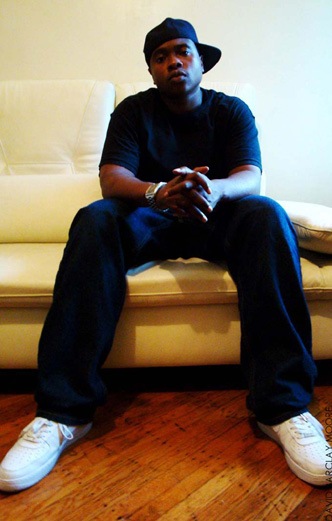 Click here to view "Realness," my short film about a Black,
female to male transgendered person in Brooklyn.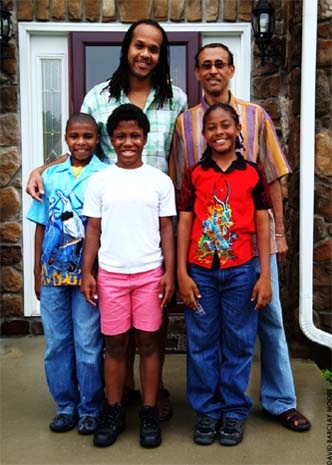 Click here to view my short film "Dr. Al's Rebels,"
about a Black male couple raising three children
in the Washington, DC area.



If you don't know me and your first contact with me is online, thanks for taking the time to get to know more about me and my work.

In brief, you should know the following about me: I consider myself a storyteller, working through words and the moving image; I've been daydreaming stories for as long as I can remember.

The primary focus of my work rests within Black Men: Their Mystery & Mythology. All of my work, written or otherwise, tends to be deeply rooted in the visual. I am based in Brooklyn, New York (USA).

SEE THE WORLD DIFFERENTLY.


David Barclay Moore
Brooklyn 2019

FILMS IN THIS SERIES WERE FUNDED BY THE FORD FOUNDATION WITH SUPPORT FROM INDEPENDENT TELEVISION SERVICE (ITVS) AND THE NATIONAL BLACK PROGRAMNING CONSORTIUM (NBPC) FOR THE MASCULINITY PROJECT.